The Truth About Sal Wise!
Here's a link to the real owner of 1941 who tried to take back the house from vince (The reason i moved)
My Relationship With Vince Messina
You will soon see how innocent Vince Messina really is!

Im tired of letting vince get all the glory and making it look like im the bad one!

Heres a much better pic of me and the kids!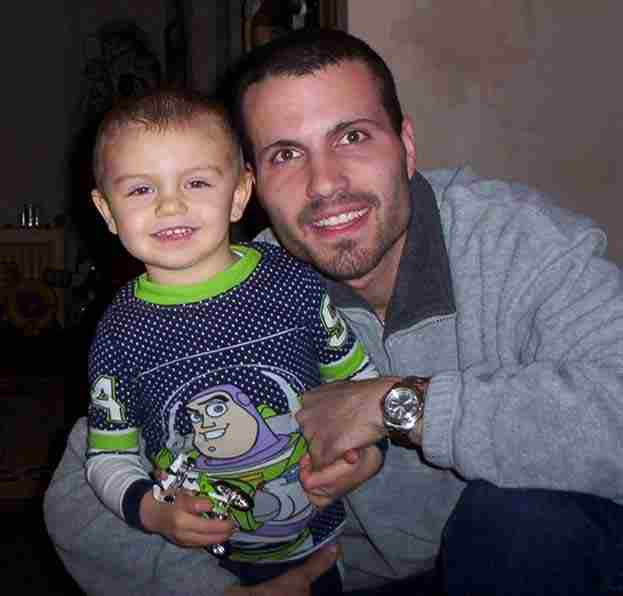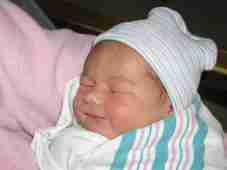 These pics look better then the one on the news dont you think?
With all the news hype and everything that has got out of hand i think its time to tell a little bit about how this all happen dont you think?.
Well Here's the real Story How it should of been told.
Vince Messina is only trying to cover his own old butt!Now why would i say this? Well here it goes. I worked for this man Vince for about 5 years, during these years i did everything under the sun for him. In return i got not much other then a house to live in. I number one did not get evicted for not paying rent! I got evicted because vince had the house in someone else's name and vince never paid the taxes so the man who really owned 1941 wanted it out of his name so he started a eviction so that he could take the house back from good old vince.


Now for the fun part, all and i mean all of vince's propertys are mostly under other peoples names and do you know why? Because good old vince likes to beat uncle sam and not pay his taxes. Yes thats right he dont pay taxes on practically every house he owns but then when it comes close to sheriff sale he trys to work a deal but in the mean time hurts anyone that lives in his propertys because they most likley must move like so many had too and like myself.

On top of that i had no clue some man i never met was evicting me and i found out the day the sheriff came and said i had to leave. My wife was in the shower washing my son when they cam and we had nothing packed because we had no clue what was going on and had tons of stuff because we lived there for years!

Vince goes by many alias's like alan stein,wilder forty,vincent hughes and so on and so on.Most if not all of his propertys utilitys are illegally connected like the water in 1941 the electric in his old beauty school and so on.


Now for the fun part. I sold these scooters for him on ebay and the problems started not long after. I didnt know at the time that other states have different laws against scooters and when we started selling them people started to complain that they could not register the scooter and could not drive it. They complained to paypal were most paid from so guess what paypal did. They did what there known to do and thats put a hold on the account until the complaints were fixed. Well vince never fixed the complaints because he could not provide the customers with a good title so paypal still has a hold on his funds.

I in no way shape or form took any money from him and he knows it. Not only did the detective working the case find out that i had nothing to do with it but he also found out paypal was holding these funds so with that said why is my name being brought up as if i robbed good old vince? That is a good question because vince denies telling that reporter anything about me having anything to do with funds that were held. I tried to even help him but he couldnt provide good titles so there wasnt much i could do.

Now i listed other items for vince also. Laptops that he bought from the street and gold coins that i found out were fake. Yes thats right he asked me to list them gold coins and then after some paid i found out they were fake by taking one to a local jewlery shop. So one of the victims that never got there gold coins now knows why they didnt get it. I wasnt sending fake coins out to people and told vince this so i didnt send them and told vince he had to refund the person who paid. He never did give me the refund money to send to that person who i know and now im stuck with this on my name. A few things i listed he never cam thru with and im stuck with the bill. He's a low life creep and im not hiding nothing for him no more.

The detectives will and to some extent already know some of this and the rest they will know shortly. I will not protect him and i sure wont take the fall for him! He must come up with the cash to pay some back and deal with his own complaints himself. I will be issuing refunds to anyone that i personally cashed checks on to clear my name up. Figure a week maybe 2 for anyone that needs refunding and then its over.






If anyone has anything to add on vince messina let me know and i will add it to the page

He is a creep that has beat more people then you could imagine and my name wont go down anymore for his faults. I tried to keep him out of it but after the media got invloved and brought him up everyone will find out the truth. I in good intentions will refund all parties to end this and save my own butt from jail but the saga will continue between me and vince and he will go down like the creep he is. Dont let his old butt fool you he is a old timer and served time with mafia and other organized crime and spent a good 10 years of his life in prison for selling drugs. I thought he was a friend but now i know i was wrong and now i know he was just using me like he does everyone else. He never came thru on most auctions and now i have to put up with his dirt. Well not anymore. The detective's already know his history and will know the rest shortly. Thats all for now.
Also im contacting the local news to do a interview in front of the scooter shop that i started but he now claims as all his. I cant wait to see what he has to say on live tv. He wont be able to lie then. Also some dumb kid named angelo that worked for him was emailing under some of my emails since they were on his computer well after i stopped selling for him so alot of emails some people have are from his workers so i guess thats why the story allways changed and there was more lies then i ever seen. more details soon and i also will post the latest news cast once its done. Also anyone that will be getting refunded please email me proof that you paid and i cashed it this way i dont get someone just looking for a free dollar. Justin ad a few others dont need to email me proof since i already have it but some like john comeou and a couple others i will need to see the proof before i send out the refunds.
mich617@comcast.net